Royale Elite Block Set Featured on The Sweethome
Sep 13, 2016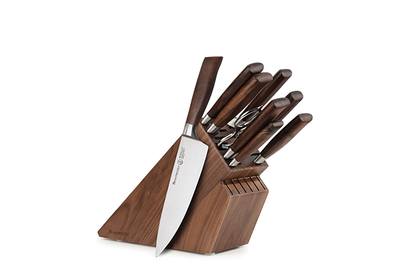 Product featured: Royale Elite 10-Piece Block Set
Publication: The Sweethome
Article Title: The Best Knife Set
Author: Michael Sullivan
"If you're looking for a high-end, truly superior set, we recommend the Messermeister Royale Elité 10-Piece Knife Block Set. The forged German blades are extremely well-balanced and sharp. Though they will require more frequent honing than some of the Japanese knives we tested, they were far more durable than all the other sets we tried in this price range. This Messermeister set was one of the only sets we tested not to be cluttered by unnecessary filler. Our testers found the smooth, ergonomic American-walnut handles a pleasure to hold, as well. We're confident that this knife set will make a beautiful and lasting addition to any kitchen."